Membership Information
SJGT Mission Statement:
The mission of the Southeastern Junior Golf Tour is "To provide opportunities for junior golfers to compete in organized golf tournaments, on quality golf courses, under the USGA Rules of Golf, in order to increase their skill and knowledge of the game of golf."
The Southeastern Junior Golf Tour is in its 25th season and is looking forward to another quality year of competitive golf.
The Primary Goals of the SJGT:
To give aspiring junior golfers opportunities to develop their tournament skills and enjoy a quality tournament atmosphere
To help each player enhance his/her skills in tournament golf and learn the fine points of the USGA Rules of Golf under competitive conditions
To give young people the chance to take their respective games to a higher level and enhance their golf resume
To highlight junior golfers' achievements to colleges, other tournament sponsors, and local and national media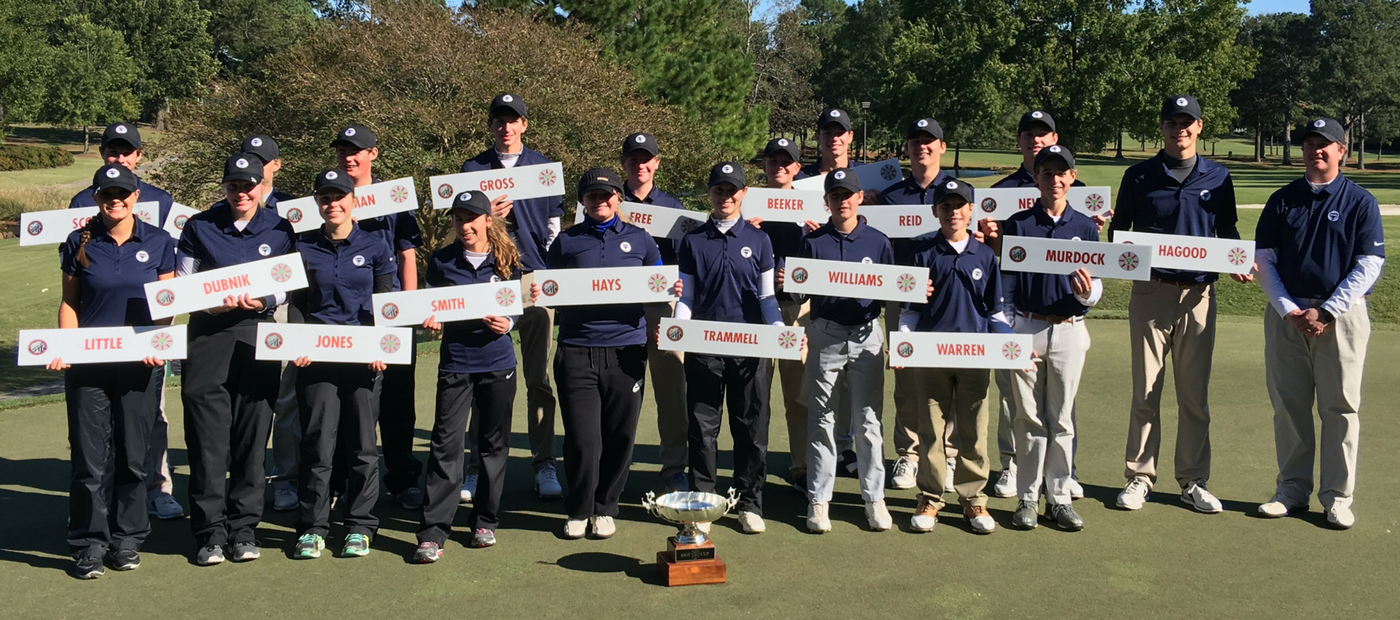 Membership Information:
Eligibility: The SJGT is open to all females and males between the ages of 12-19. Age is determined upon the first round of a tournament. A female or male may not compete in a tournament after September 1st following their high school graduation, once he or she has reached the age of 20 during the 2019 season, he/she may participate in any tournament held prior to his or her actual birth date.
2019 SJGT Membership Fee
The 2019 memership fee is $200. The non-refundable fee must be received before a player signs up for his/her first tournament. THE MEMBER FEE IS VALID FROM JANUARY 1, 2019 - DECEMBER 31, 2019.
The SJGT has a fee structure for families that have 2 or more SJGT members. A family of 2 will receive a $30 discount on their annual membership and a family of 3 or more will receive a $75 discount. REMEMBER TO SIGN UP ALL THE SIBLINGS AT ONE TIME TO TAKE ADVANTAGE OF THE DISCOUNT. THIS AMOUNT WILL BE REFUNDED TO YOU ONCE ALL SIBLINGS HAVE REGISTERED FOR MEMBERSHIP.
All junior golfers that fall under the age eligibility defined above (12-19) are welcome, although a junior golfer should have some tournament experience to receive the full benefit from Tour participation.
Each SJGT member will receive the followng: Access to all OPEN SJGT events; access to the SJGT website, opportunity to qualify for invitational events such as the SJGT Cup, The SJGT Tournament of Champions, and the SJGT Championship, among others. Each new member will receive a member packet that includes: SJGT Sharpie, SJGT/RTJ Trail Card, SJGT Sticker, SJGT Bag Tag, SJGT Hat, etc. 
RTJ Member card for all members which grants them reduced greens fees at the RTJ Courses and reduced Range Ball fees. (Ross Brige and Lakewood are excluded.)
The SJGT has a pro-rated fee in 2019 that will take place after August 1, 2019. Anyone who hears about the SJGT late in the summer will be able to pay the pro-rated fee of $150 and be eligible to sign up for an event after the fee is paid.